Hardwood Floor Repair Erie, Pennsylvania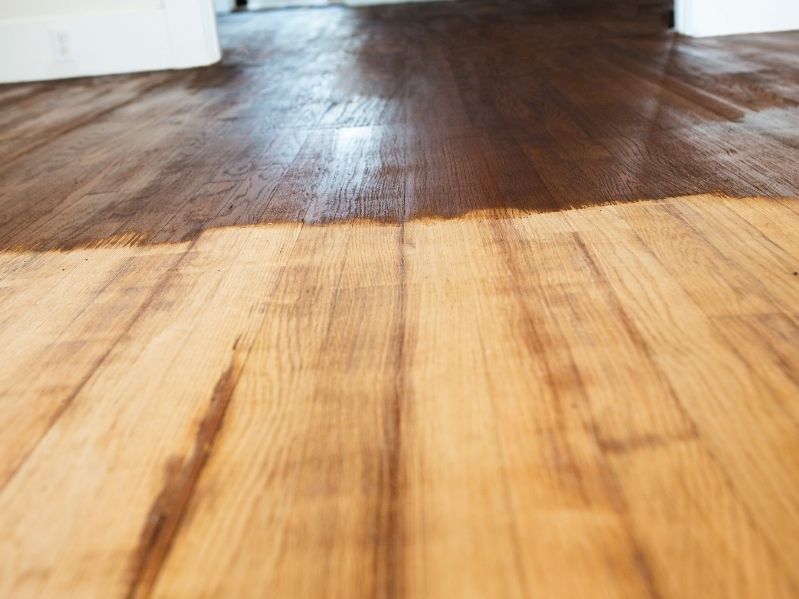 Hardwood floor surfaces are beautiful. There is absolutely nothing like the silky, rich surface. With time, though, wood floor coverings endure their reasonable share of wear and tear. Scratched, used, and unsightly wood floor surfaces can certainly become common in your house or commercial property. While they might look completely damaged and completely beyond repair, our Erie floor experts can handle floor repair work and restoration in your Erie County house, bringing your floor surfaces back to life.
Hardwood might be a naturally durable floor covering alternative, but that does not imply it's invincible. Your floor surfaces can get damaged by heavy home furniture, years of foot traffic and excessive moisture. Our experts supply thorough wood floor repair work services in Erie and the surrounding area. Whether you need to change part of your floors or simply fill in a couple of cracks, you can count on our team to do the job properly the very first time.
Contact our team now to take advantage of our premium wood floor repair services. We provide free estimates and personalized pricing strategies to accommodate any budget.
Our hardwood floor renovation process
During our floor repair service, we fix and revitalize your hardwood floorings. If you think your wood floor is too damaged for repair work, don't stress. We can most likely make your floor surfaces shine like they're brand new again.
If you aren't certain whether your floor surfaces are salvageable or not, our group is available to assist. We can fix the majority of the deterioration you can find on hardwood floor surfaces. Something too substantial may be replaced, but the majority of the time the substantial damage is confined to a small space. Our staff might be able to replace just a couple of planks, restore the rest of the floor, and refinish the entire floor to match, conserving you the expense of a complete re-installation.
We have extensive experience performing all sort of wood floor repair work. Reach out to us for:
Spot filling, to manage a couple of annoying gaps.
Trowel filling, to erase your floor fractures.
Panel upgrade, to remove your damaged panels and bring in new ones.
To get started on your wood floor repair work in the Erie County area, book an assessment right now. You can depend on our reputable floor specialists to make your wood floor surfaces feel and look fresh.
Why work with our Erie team of floor repair specialists?
With Pennsy Flooring, floor repair work and repair in Erie guarantees there's no demand to invest thousands of dollars on new floors. Why get a new floor when you can restore the beautiful floor you currently possess? What lies beneath years of scratches, dirt, cleaner, and smudges can easily be uncovered again. Our specialist floor company can help you restore and refinish your floorings to make sure that you fall back in love with them at a fraction of the expense of new flooring.
We are the best floor covering specialist in Erie and your relied on local specialist in installation, repair work, floor refinishing, and floor restoration. Our experienced crew has years of prior experience with various sort of flooring, and we provide exceptional outcomes. Our organization is efficient and reliable. We strongly believe in high-grade service that will accommodate your schedule, and we will be in and out in a snap, leaving you with beautiful, restored floor surfaces every time we visit.
Reach out to us right now for a free price quote on your refinishing job.
Additional floor service options