Vinyl Flooring Contractors Erie, Pennsylvania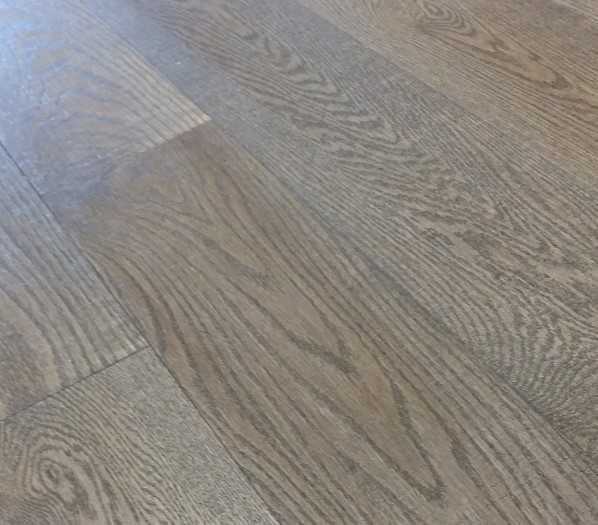 Vinyl is an affordable and durable flooring product that homeowners prefer. The product is offered in several color schemes and styles and can be placed in a range of places throughout your house.
Vinyl flooring is common in cooking areas, bathrooms, bedrooms, laundry areas, living rooms, and even entryways. It's perfect for families with active lives, or those who have kids and pets. Vinyl floor covering features superior toughness, so pet claws will not harm the surface area. It's also resistant to discolorations and scratches.
Setup options include floating floor or glue-down. Water resistant vinyl is even more flexible and ideal for high-moisture places such as bathrooms and cooking areas. It's also fantastic for rooms where puddles may form yet go undetected, including entryways, cellars, and laundry spaces.
Our Erie floor covering installation professionals and service providers are local, licensed, insured, and go through a thorough background-screening process.
When you're ready to install vinyl flooring in your house, contact our Pennsy Flooring professionals in Erie County, Pennsylvania.
Types of vinyl floor covering: plank, luxury (LVP), tile, and sheets
Vinyl planks provide you the look of real wood floor surfaces without the elevated costs or upkeep. Luxury vinyl planks take that one step further with thicker planks and wear layers, high-quality aesthetic coatings, edge treatments, warranties and much more! Vinyl floor tile can be set up to make patterns and is much easier to fix when tarnished. Vinyl sheets offer a smooth floor surface covering perfect for high-moisture spots that may warp real hardwood.
Luxury vinyl plank, also called LVP is a waterproof, pet-proof and kid-proof kind of floor covering. It is made of numerous layers that make it durable and ideal for heavy foot traffic areas. Luxury vinyl plank floor covering does not diminish, warp, scuff or scratch. It is available in many styles, textures, and color schemes that will complement practically any room in your house. With LVP floor covering, you get the option to achieve the look you want in your house at an affordable rate.
Whatever kind of vinyl floor covering you want, our staff can set it up anywhere in your home! We'll spend the essential time to prepare the subfloor by filing in gaps and sanding down elevated areas, for a premium fit, finish and look.
Vinyl floor installing services normally take 1 or 2 days to finish. Our Dallas floor installers will purchase the materials and coordinate shipment a few days in advance of your arranged install to allow for the needed acclimation time period.
Why select vinyl flooring for your home?
The advantages of vinyl flooring for your home include:
Vinyl plank installment delivers an ideal service for the cost-conscious buyer trying to find low upkeep floor covering.
It provides your home the look of wood floor surfaces.
It is easy to clean.
It is remarkably budget friendly to install.
Vinyl floor repair services
Regrettably, vinyl might not stay in pristine condition permanently. When our flooring contractors arrive at your location, we do a thorough analysis and offer you with a plan for vinyl repair. This can include:.
Repairing uneven vinyl floor surfaces.
Repairing vinyl floor surfaces that are peeling up.
Replacing blemished or damaged vinyl tiles, planks or sheets.
And more!
Depending upon the damages and kind of vinyl floor covering, repair occasionally demands replacement of the whole floor. Connect with our Erie, Pennsylvania staff at this time for a free assessment and quote.
Additional floor service options